Overview
The Incremental Load Tools allow users to easily set up incremental loads for various Data Stagers via wizards that guide users through the configuration process. These tools are available from the Tools section in the Components library of your Matillion ETL client
By dragging these tools onto the canvas, users can instigate a short wizard which helps in the configuration of an (read-only) Incremental Load Shared Job that will appear on the canvas after the generator is completed.

The read-only Shared Job that any given generator uses is available, unconfigured, from the Shared Jobs panel.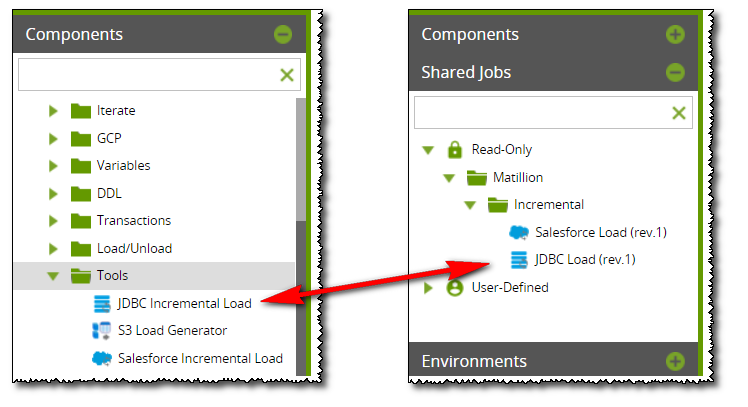 Each generator contains several pages of configuration options such as selecting Data Sources and columns, authentication properties and staging options that are similar to the ones found in Data Staging components.
When completed, the configured Shared Job component is placed onto the canvas, ready for use.


List of Incremental Load Tools